Watch Latest Episode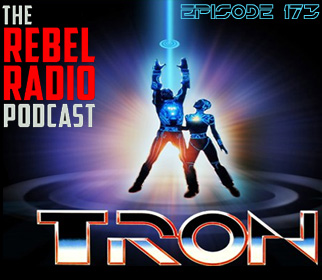 Computer programmer Flynn wants his creation back from the Master Control Program at Encom.  When he attempts to hack the system he is pulled into the cybernetic world controlled by evil programs under the watch of the Master Controller & his minion Sark!  Flynn must team with Ram & security program Tron as they fight back against the system to restore order to the digital world & take back what is rightfully theirs.  It's a film ahead of it's time with amazing Light Cycle races, disc fighting, & an adventure from a world first seen in 1982's Tron!
We also talk the latest news including the latest directors attached to Star Trek & Robocop Returns.  Plus all the latest Star Wars news & our weekly review of The Mandalorian in Download This!  We then preview next week's film, the Zach Snyder directed Watchmen as we move closer to the end of 2019!
Join our Patreon!
Listen To Us  Wednesday at 2 pm central on Ironiq Radio.  Tune in and check it out!
Visit us for all episodes, t-shirts, to make a donation & more at the www.therebelradiopodcast.com
Please leave us a 5-Star review on iTunes!
You can also find us on
Still part of The Tangent Bound Network! Be patient as the site is under construction!
Follow us