Watch Latest Episode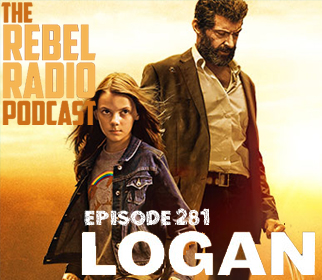 The year is 2029 and an aging Logan is doing everything he can to protect a dangerous Professor X and try to get him to safety.  When he is approached by a woman to get a young girl named Laura to the Canadian border his life becomes unraveled as he is pursued by a cybernetically enhanced Peirce and his group of Reapers.  As events unfold it seems Laura has secrets of her own and the Wolverine goes on a final adventure of redemption, finding what was lost in his life, and being a hero one final time.  Hugh Jackman stars in the James Mangold directed, Logan.
In this weeks Download This we discuss The Matrix Resurrections, Cobra Kai, and The Book Of Boba Fett! We discuss all the latest geek news as always and preview next week's film for Long's birthday, Star Trek VI The Undiscovered Country!
Visit us for all episodes & more visit the www.therebelradiopodcast.com
Please leave us a 5-Star review on iTunes!
You can also find us on
Follow us on Facebook
Twitter @rebelradiopod