Watch Latest Episode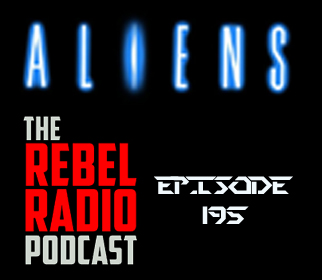 Ripley wakes up 57 years after the horrifying events of Alien to find herself thrust back into a situation that will put more lives in danger.  As the moon the Nostromo visited has been colonized, contact has been lost.  Ripley and a team of Colonial Marines return to the moon to investigate but what they find is possibly more than even they can handle.  James Cameron directs this fantastic sequel as this time it's war in the 1986 classic & perhaps one of the best science fiction movies ever made as we discuss Aliens.
We tell you what we have watched or played lately in Download This including some talk on the Final Fantasy 7 remake plus news on a new Disney Plus Star Wars series, move film delays this time including the Spider-Man sequel, & we preview next week's film as we begin our countdown to episode 200 as we talk a cool comic book flick next week with Constantine!
Join our Patreon!
Listen To Us  Wednesday at 2 pm central on Ironiq Radio.  Tune in and check it out!
Visit us for all episodes, t-shirts, to make a donation & more at the www.therebelradiopodcast.com
Please leave us a 5-Star review on iTunes!
You can also find us on
Follow us 
Twitter @rebelradiopod, Mark @igatherspeed,  Long @evildrtran Matt @electric_monkee