Watch Latest Episode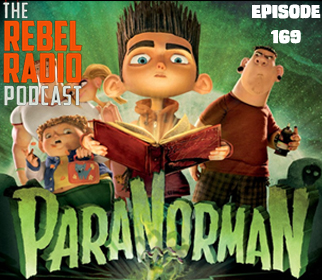 Our Halloween Horrors Month comes to a close as we discuss a wonderfully animated children's horror film from Laika Studios, 2012's Paranorman!  Norman is just like any other little boy.  He likes movies, action figures, playing with friends, except he can see & talk to dead people!  When a centuries old curse is unleashed upon his town, Norman must use his gift to take on the undead entities that are trying to destroy their livelihood!  It's an amazing adventure unlike anything you have ever seen in this stop motion animated modern classic that makes every Halloween even more fun filled!
We also conclude Scary Stories To Tell On A Podcast in this episode as Long brings us some scary stuff from Disneyland!  We also tell you what we watched this week in Download This, talk the latest news including the Star Wars: The Rise Of Skywalker trailer, & preview next week's film, the epic comic book film, Dredd.
Listen To Us  Wednesday at 2 pm central on Ironiq Radio.  Tune in and check it out!
Visit us for all episodes, t-shirts, to make a donation & more at the www.therebelradiopodcast.com
Please leave us a 5-Star review on iTunes!
You can also find us on
Still part of The Tangent Bound Network! Be patient as the site is under construction!
Follow us 
Twitter @rebelradiopod, Mark @igatherspeed,  Long @evildrtran Matt @electric_monkee