Watch Latest Episode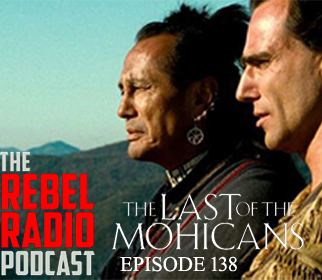 EPISODE 138 - THE LAST OF THE MOHICANS
In the midst of the French-Indian War the last members of the Mohican tribe, Hawkeye, Chingachgook, and his son Uncas get caught in between lines of a war they want no part of when they come to the aid of daughters of a British Colonel.  A sprawling adventure takes place of romance, war, intrigue, & wonderful film from director Michael Mann.  Daniel Day-Lewis stars in this spectacular classic with breath taking cinematography, a rousing musical score, and adventure like no other.  We discuss The Last Of The Mohicans on this week's episode!
We also give you the latest news on Bill & Ted, who is playing He-Man, and discuss the latest movie trailers!  Plus what have we watched lately in Download This and preview our next film that kicks off Space & Beyond Month, The Matrix!
Apologies for a slight feedback hum in this episode! Forgive us!
Listen To Us  Wednesday at 2 pm central on Ironiq Radio.  Tune in and check it out!
Visit us for all episodes, t-shirts, to make a donation & more at the www.therebelradiopodcast.com
Please leave us a 5-Star review on iTunes!
You can also find us on
Still part of The Tangent Bound Network! Be patient as the site is under construction!
Follow us 
Twitter @rebelradiopod, Mark @igatherspeed,  Long @evildrtran Matt @electric_monkee
YouTube  - For fun videos, Comics With  Arnold & more